Animal and nature protection Association
Adopt a pet
We saved most of the cats with our own hands and fought for their lives, and we want good families for them.
On our pages, see what we do and how we do it, and the wonderful animals we give up for adoption. Donate or voluntarily join The Association.
Donate to The Association
Join The Association
About us
About The Association
Among the inhabitants of the City of Rovinj we count many four-legged friends. In addition to pets, mostly dogs and cats, in the city parks you will easily meet other wild animals (birds, rodents, wild boars, foxes…), as well as free-living cats.
Out of love for animals and the desire to improve the quality of coexistence of our citizens, visitors (tourists) in harmony with animals and nature, we founded The Association of Rovinj Muzzles.
"Catch – Neuter – Return"
The association is made up of volunteers who help abandoned and street animals with their selfless work. At the level of the City, we lead the action "Catch – sterilize – return" which aims to reduce the number of abandoned and street cats, which also prevents the uncontrolled reproduction of cats, and prevents unnecessary suffering , diseases and infections among the cat population.
Adopt
Animals ready for adoption
No Results Found
The page you requested could not be found. Try refining your search, or use the navigation above to locate the post.



We castrate and sterilize

Become a member of The Association
Fill out the membership application form by clicking on the link below.
Download, fill out and send to email or bring to us in person 😊
Adopted
Animals that we happily adopted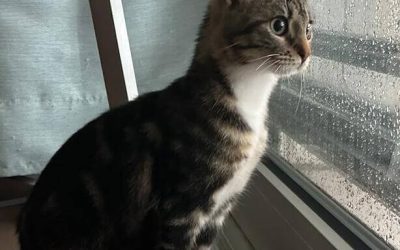 Pepa Female 5 months old, comes to her new home clean, socialized, vaccinated and...
Donation saves life
By donating to The Association, you facilitate the work of our volunteers and the lives of abandoned animals. When we pick up a pet that has been abandoned, we send it for the necessary treatment, castration, grooming and resocialization so that it can be rehomed.
Adopt a pet
Adopting a pet is a wonderful moment that shows that it is good in the world. Today, we are struggling with an increasing number of stray dogs and abandoned cats that have no one. We clean them and revive them, and you just keep going, we can all do it 🙂
Send us an email with a question or a message and expect our quick response 😊